Catering Menu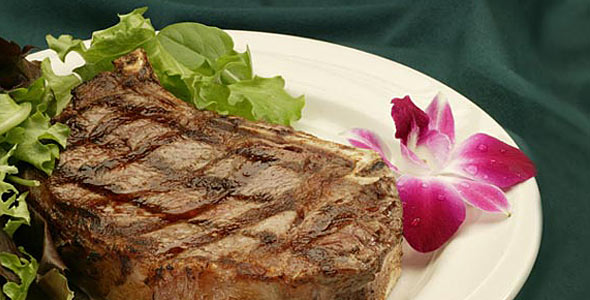 Meals are served Buffet Style
*Grilled Chicken Breast $26.95
BBQ Ribs and Chicken $35.95 (no chef charge)
*Grilled Salmon $31.95
*12oz New York Strip Steak or Rib Eye $40.95
*5oz Steak and Salmon $40.95
Meals include: Tossed Salad, Baked Potato, Dessert, Rolls, Tea, Coffee and Milk.
Hamburger and Brats $20.95 (no chef charge)
Meal includes: Buns, Condiments, Potato Salad, Cole Slaw, Seasoned Kettle Chips, Iced Tea, Milk and Coffee.
20% service charge and state and county sales tax is additional.
* $100 Chef Charge